I recently decided to make gifs of things that I regularly do and see in my life. The thing that I love most about it is that there are so many different methods to get to the final product. In this post the theme is Shooting Practice In which I show off some shots of all kinds.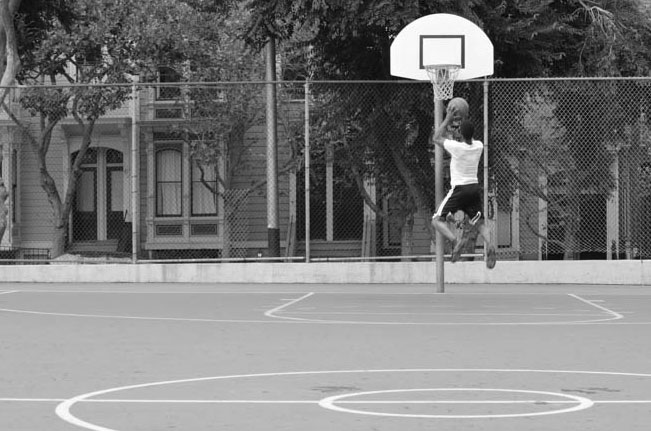 Warm Up
In this image, I time-lapsed a short chunk of my warmup at a 1 second interval, animated on threes. My jumper however needs some work, as I was obviously chasing down a lot of long rebounds.

Game Time
Here, I cropped video footage into a short clip. I hacked away a lot of frames to get to the final gif. I plan to do many more gifs involving this pong table. I won't tell you how many shots it took to make this. It was definitely not nine, as this gif shows, but that's a hint that the footage is closer to legit than you'd first think.
Written By: Cameron Drake